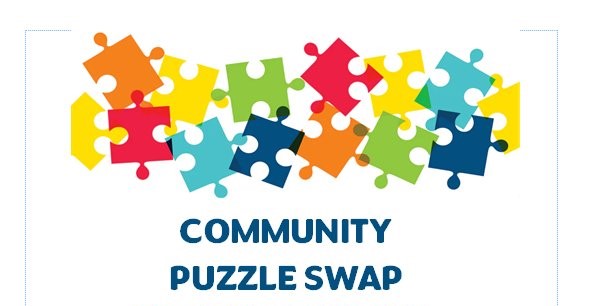 Community Puzzle Swap 5:00-7:00 pm
The COMMUNITY PUZZLE SWAP will be held Tuesday, April 25, 2023, from 5:00 pm to 7:00 pm at the Caldwell Public Library.
What to do with jigsaw puzzles you've completed?
Swap them!
Bring yours to exchange with others. For each puzzle you bring (up to five), you will take a new (gently used) one home. Swapped puzzles should be in good condition with all pieces present.
Contact Misty Wyscarver:
misty.wyscarver@outlook.com for more information.