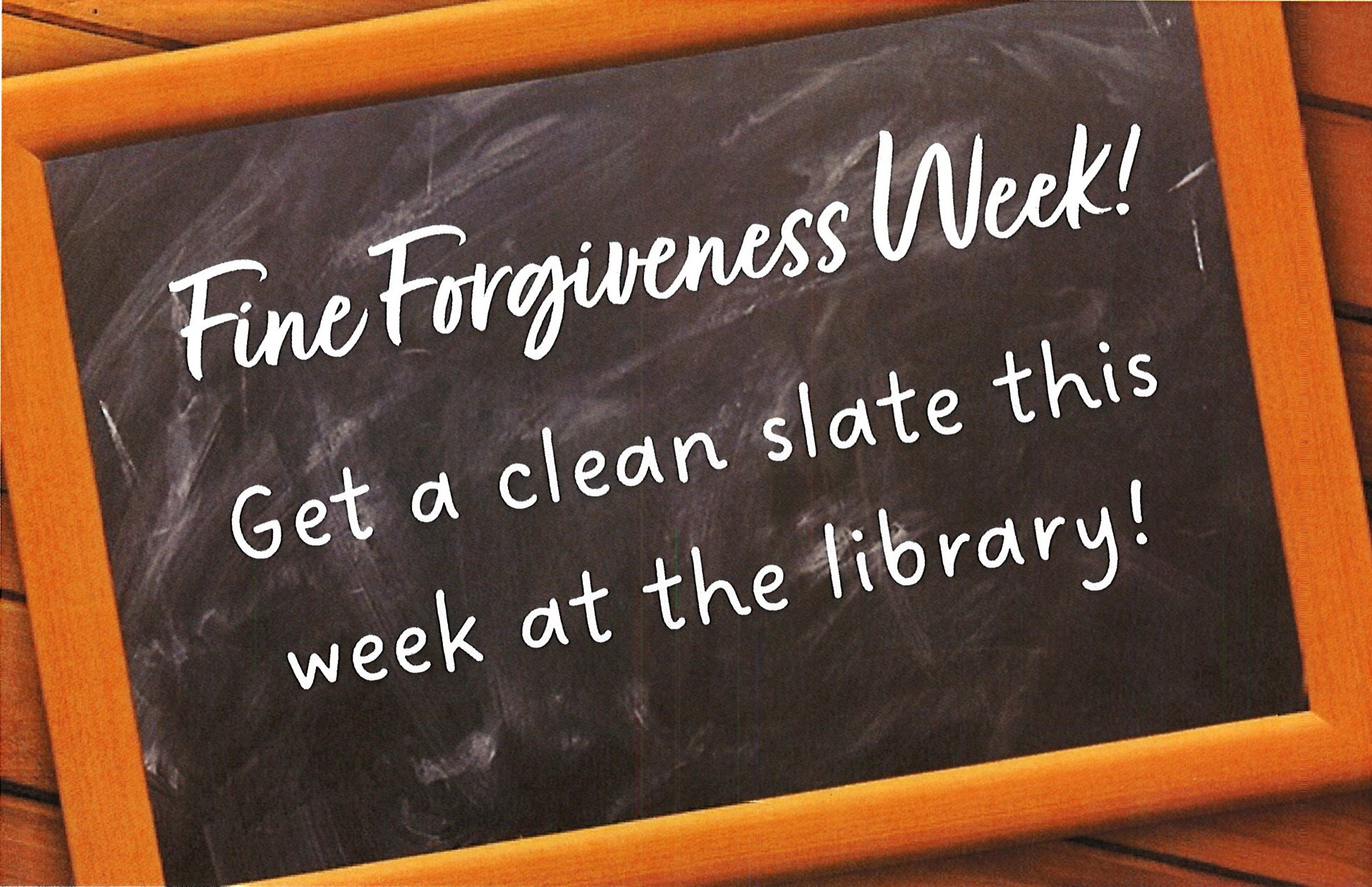 THE WEEK OF SEPT. 18 IS FINE FORGIVENESS WEEK!
If you've been hesitant to stop in the library for a while because of a fine, this is the time to stop in and start over with a clean slate!
Also, fines will be waived for any overdue items brought in this week! See a library assistant for details.